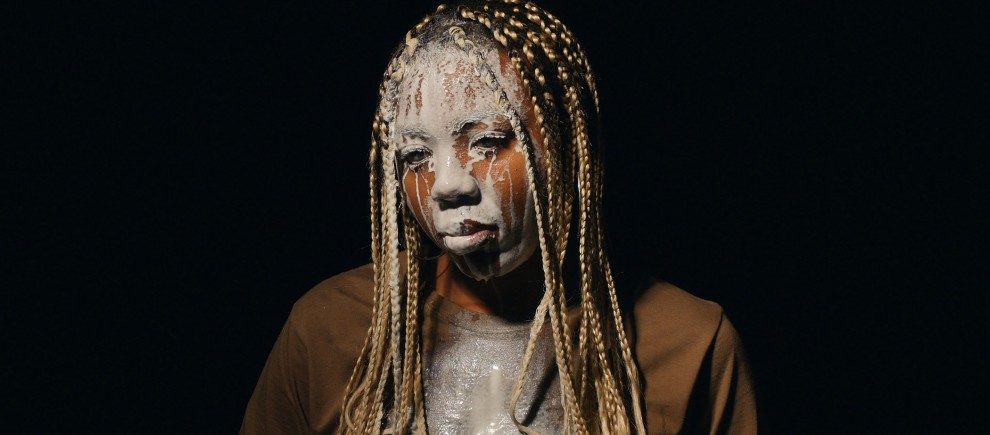 Exhibititon
FACES
A LOOK AT THE OTHER
19.06 > 27.09.2020
In the midst of this period of confinement, when each and every person seems to be a threat, and we venture forth into the world masked, this exhibition, made up for the most part of works from our permanent collection, seeks to encourage us to look to the Other in a different way. Several pieces from the collection include faces, from works by Thomas Ruff and Sophie Calle to those of Latoya Ruby Frazier. Additionally, there are the masks found in the oeuvre of Annette Messager and Ugo Rondinone, which, in another time, were not made to conceal oneself, but rather to evoke multiple personalities.
The best way to encounter others is to not even notice the color of their eyes! Once you observe the color of someone's eyes, you are no longer in a social relationship with the other person.  Indeed, one's relationship with the face can be dominated by perception,
however, what specifically constitutes a face is that which is not limited by it. 
Emmanuel Levinas,  Ethique et Infini, 1982
Mounira Al Solh – Iván Argote – Yto Barrada – Julien Bismuth – Christian Boltanski – Sophie Calle – Patrick Faigenbaum – Latoya Ruby Frazier – Suzanne Lafont – Annette Messager – Walid Raad – De Rijke De Rooij – Thomas Ruff – Ugo Rondinone – Thomas Schütte – Andres Serrano – Taryn Simon – Martine Syms – Gilian Wearing.
Agenda
December 2023
M
T
W
T
F
S
S

01

02

03

04

05

06

07

08

09
10

11

12

13

14

15

16

17

18

19

20

21

22

23

24

25

26

27
28
29

30

31