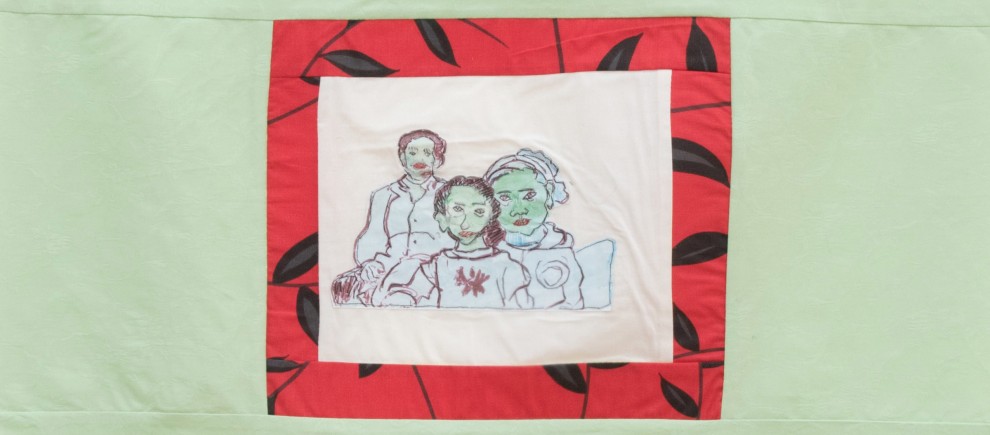 Exhibition
Vanishing Points
24.10.2018 > 03.03.2019
In response to the Picasso exhibit
The exhibition Lignes de Fuite (Vanishing Points) presents four artists who, like Picasso in his time, have responded to the urgency of the conflicts raging today. They hail from the Middle East or Eastern Europe. Vanishing points evoke movement but also the transitory; they are an open trajectories, even if they are only rarely straight and rectilinear.
            Beyond the sense of urgency, sometimes vital, implied by the term fuite ("vanishing"), Lignes de Fuite refers to the necessity of escaping a given situation but also the possibilities that can be created.
            Ibro Hasanovic is interested in the geopolitical changes in the former Yugoslavia and their consequences, and also evokes both collective and individual memory. He takes an interest in micro-events, focusing above all on the experience of individuals.
            In The Procession, Adrian Paci has developed a body of work on the funerals of Communist dictators of different nationalities and periods. The artist has assembled fragments of video footage recovered from official State archives and televised news segments.
            For several years, Mounira Al Solh has been collecting the stories and personal experiences of those caught in the political and humanitarian crises in Syria and throughout the Middle East.
            Khalil Rabah founded the Riwaq Biennale in 1991 to preserve a Palestinian collective memory. From 1995 on, he has been developing the Palestinian Museum of Natural History and Humankind Project. This imaginary, utopian museum provides a means of questioning the ways in which society constructs history.
Agenda
December 2023
M
T
W
T
F
S
S

01

02

03

04

05

06

07

08

09
10

11

12

13

14

15

16

17

18

19

20

21

22

23

24

25

26

27
28
29

30

31