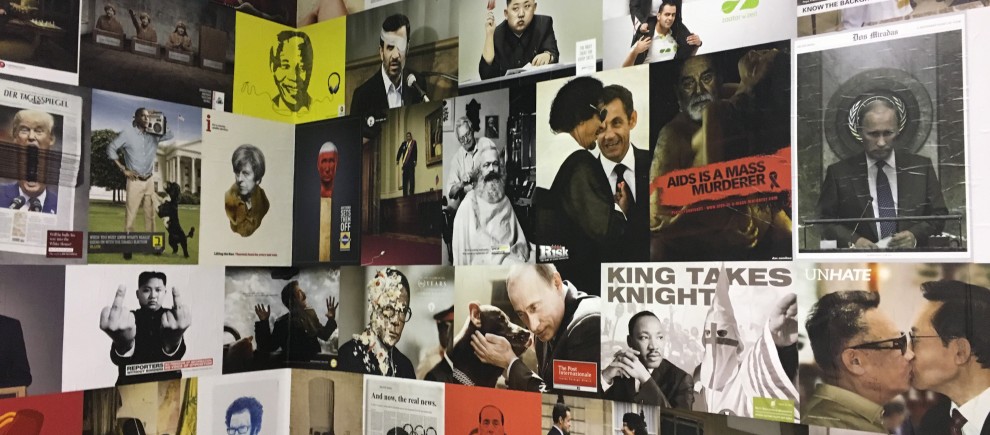 Exhibition
DANIEL ANDUJAR
28.05 > 03.11.2019
As part of the Rencontres de la Photographie
As part of the Rencontres de la Photographie, in the summer of 2019, Carré d'Art will host three exhibitions. The program is being created in tandem with the Director of the Rencontres. It will take up the Carré d'Art's Galerie Foster, the Project Room space and the Chapelle des Jésuites in Nimes. Other partners might participate in the project in Nimes (the Library, Ecole des Beaux-Arts, other museums...), thus creating an itinerary through the city for the public.
Visual artist, theoretician and activist, Daniel G. Andújar (Almoradí, Alicante, 1966) lives in Barcelona. He questions the media and the strategies used by the new means of communication by highlighting the desire for control under appearances of transparency and the failures of democratic access to data. It intervenes in the public space as in cultural institutions but also in a concern for efficiency invests virtual spaces. In a critical step, he analyzes the social and power relations present in different spheres of society and how new technologies have transformed them just as they have altered our experience of reality.
At the last Documenta he presented the project A Disasters of War. This important work was centered on the representation of conflicts, the ideas of nationality, public space, looting of cultural property, falsification and truth.
At Carré d'Art will be presented Leaders (2014), an installation in which photographs where political leaders are manipulated, their image being put at the service of trade and advertising.

---
Presentation of the exhibition
Agenda
December 2023
M
T
W
T
F
S
S

01

02

03

04

05

06

07

08

09
10

11

12

13

14

15

16

17

18

19

20

21

22

23

24

25

26

27
28
29

30

31